About PaM Dickson, Founder and Director
Pam, a farmer's daughter, was brought up in the small village of Lower Penn on the outskirts of Wolverhampton, England.
After graduating from Woodfield Avenue High School, she attended Staffordshire Agricultural College. She was a member of both Albrighton Young Farmer's Club and Kidderminster Young Farmers' Club.
Upon leaving College, Pam ran her own riding school, rode with the Albrighton and Albrighton Woodland foxhounds and managed the family farm and boarding kennels.
Pam moved to the United States in mid-1960, after her father's death, to follow a dream of owning a German Shepherd like Rin Tin-Tin.
The team of Pam and her first German Shepherd "Rocky" were instrumental in pioneering the concept of pet therapy for the old and the young alike. A number of local newspapers printed stories of his exploits.
Pam's second German Shepherd "Treasure Chest" was an abused puppy. After months of loving and careful training, Treasure grew into a magnificent dog who brought delight and happiness to many people. Among his many appearances were the CBS Morning Program; three consecutive nights with Paul Berry on Channel 7 News, covering the story of a visit to Disney World by a terminally-ill little girl and her family with the proceeds from one of Treasure Chest's benefits; the PBS series "Living with Animals"; and the Children's Hospital Telethon (two years running). Pam has been interviewed on radio programs nationwide and by numerous newspapers regarding her two wonderful dogs, Rocky and Treasure Chest.
For the past fifty years, Pam has owned and energetically operated the well-known boarding and training kennel in Middleburg, Virginia. Her clients have come from all over the country, including "Today" show weatherman Willard Scott, Elizabeth Taylor, David Brinkley, The Prince of Kuwait, the parents of the Queen of Jordan and Washington Redskins' former owner, the late Jack Kent Cooke.
In addition to all of Pam's other notable accomplishments, she is also a published author of the book, Noble Friends.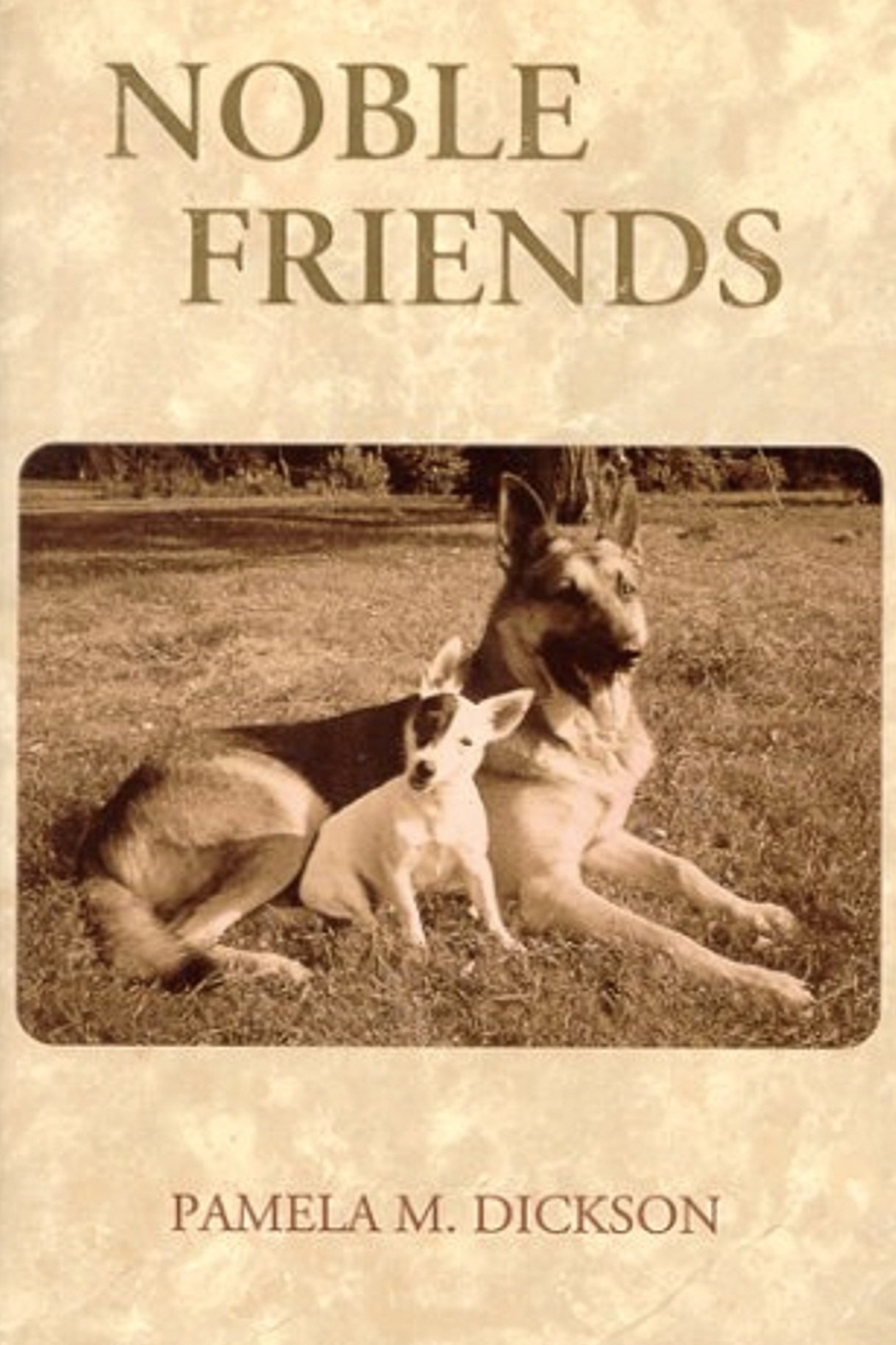 Heartwarming animal and human tales from the hedgerows of England to the gently rolling hills of the Virginia countryside told by Pam Dickson and her noble band of friends. Like her fellow countryman, James Herriot, Pam invites us into her magical world.
Noble Friends is not just a book about animals, nor is it merely a training manual; it is a story of friendship, hard work, dedication and love. In Pam's words, "All of God's children are capable of being noble friends, all we have to do is try."